ARIMA
AURORA
BAJA
BASS CAT
BAYLINER
BENNINGTON
BLUE WATER
BOSTON WHALER
BRENDELLA
BRYANT
CALABRIA
CALIBER ONE
CARAVELLE
CARIBBEAN
CARRERA
CELEBRITY
CENTURION
CENTURY
CHAMPION
CHAPARRAL
CHEETAH
CHRIS CRAFT
COBALT
COBIA
COBRA
COLE
COMMANDER
CONCEPT
CONQUEST
CORRECT CRAFT
COUGAR
CRESTLINER
CROWNLINE
CRUSADER
DANA
DCB
DAVIS
DOMN8ER
DONZI
DORAL
EBBTIDE
ELIMINATOR
EPIC
ESSEX
FOUNTAIN
G3
GALAXIE
GLASTRON
GRADY WHIE
HALLETT
HTM
HOWARD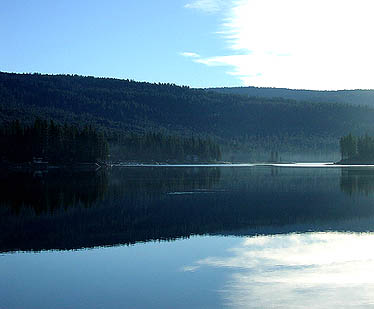 Some of the services we can perform for you and your boat are:
20 hr, 50 hr, & 100 hr/ annual services
Engine repairs
Outdrive/Lower unit repairs
Engine overhauling or re-powering
Insurance repairs
Electrical repairs
Electronic installations
Computer diagnostics
Rigging
Trailer repairs
Winterizations
Restorations
Custom installations and upgrades
Custom boat covers
Bimini tops
Custom upholstery
Detailing


SERVICES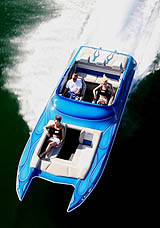 Marine Service Center is your one stop shop for fast, efficient, boat servicing and repairs. We service all brands of boats no matter where you purchased your boat. Marine Service Center will help keep you on the water. Our service technicians are experienced in many models of inboards, stern drives, and outboards. As well as being factory certified for Mercruiser, Volvo Penta, OMC, Johnson, Evinrude, Mercury and Mariner. Let our experience work for you and keep you on the water. With our huge amount of repeat customers, our service and repair policy speaks for itself; honest and reliable.
We are a full service independent marine repair facility offering boat owners an alternative option over high prices and long waits often associated with standard dealer service. Our facility features state of the art computer diagnostic tools, complete outdrive repairing and rebuilding for Bravo, Alpha, Volvo, OMC upper and lower units. Engine and power head exchanges or rebuilds with all work guaranteed. Our experienced and factory trained team uses only factory Original Equipment Manufactured (OEM) parts that meet all United States Coast Guard (U.S.C.G.) requirements. No automotive equipment will be used on any repairs do to the possibility of causing engine damage, and/or jeopardizing the safety of all occupants on board the vessel from fire or explosion.
All Contents Copyright 2020. Marine Service Center
All Rights Reserved
HURRICANE
HYDRO SWIFT
HYDRODYNE
KACHINA
LARSON
LAZER
LAVEY CRAFT
LIGHTING
LOWE
LUND
MAGIC
MAKO
MALIBU
MARIAH
MASTERCRAFT
MAXUM
MOOMBA
NAUTIQUE
NITRO
NORDIC
PLAYCRAFT
PRO CRAFT
RANGER
REDLINE
REINELL
RENEGADE
RINKER
ROBALO
SANGER
SEA RAY
SHOCKWAVE
SLEEKCRAFT
SONIC
SPECTRA
SPYDER
STARCRAFT
STINGRAY
STRIPER
SUN RAY
SUNDANCER
SUPRA
SUPEME
TAHOE
TIGE'
TRACKER
TRADITION
TRIDENT
TRITOON
ULTRA
WAHOO
WARLOCK
WELLCRAFT